FACULTY OF APPLIED ECONOMICS
Welcome to the Faculty of Applied Economics - a place where your future is shaping in the world of business and economics. This faculty offers two study programs:
- Management and marketing
Management and marketing of small and medium-sized enterprises
that will prepare you for a successful career in a dynamic business environment.
By studying at the Faculty of Applied Economics, you gain a wide range of applicable knowledge that are key to success in the modern business world. Teaching is organized in two study cycles - undergraduate and Master studies, giving you the opportunity to obtain the degrees of Bachelor of Economics and Master of Economics. Our professional teaching staff will guide you through contemporary concepts, theories and practices in the field of management and marketing, providing you with a solid foundation for a successful career.
What makes the Faculty of Applied Economics special is the high percentage of employment of our students in various branches.
Marketing and management are extremely attractive areas in today's business world. With the growing need for educated individuals who can successfully manage businesses and create innovative marketing strategies, studying at the Faculty of Applied Economics gives you the opportunity to become a leader in these areas. Our educational platform allows you to develop creativity, analytical skills and strategic decision - making skills-everything you need to be competitive in the labor market.
Join us at the Faculty of Applied Economics and start your journey towards success in the business world. We offer you a modern education, an inspiring atmosphere and opportunities for personal and professional development. Be a part of our community that supports you on your way to achieving your goals!
Dean
Prof. Dr Zoran Babić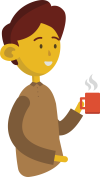 Study program: Management and marketing
---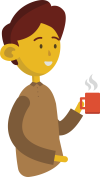 Study program: management and marketing of small and medium-sized enterprises
---
Number of ECTS: 240
Professional title: Bachelor of Economics 240 ECTS